COVID-19 Updates: Sept 6th
Keystone Kids has had a slight change as of Sept 6th. We will still have online video lesson for those not able to attend. For those Keystone Kids (3-12yrs) attending, they will be taken to a classroom after the video to continue our lesson and complete a craft. Our Keystone Leaders will ensure social distancing and we have Face-shields they can choose to wear in conjunction with their face-mask. We will keep you all updated on the continuing changes. Thank you all for your understanding.
If you have any questions or concerns, please reach out to us and we will get you in contact with Kevin and Carrie, Our Keystone Kids Leaders.
Keystone Kids' Ministry

goal

is to
move children closer to Christ…
by introducing children to a loving Savior early in life…

by providing opportunities for children to grow in their faith by establishing spiritual disciplines such as prayer and Bible reading

by challenging children to enter their teen years determined to make a difference in their world for Jesus…
What your child can expect during
Keystone Kids Sundays
See COVID-19 Updates Above
Sunday mornings at Keystone include opportunities for Kids' Worship —beginning with 9:00 a.m. Bible classes for children ages 3-12…and continuing with extended Kids' Worship during the 10 a.m. Morning Worship time..
During this extended time, children ages 3-12 participate in kid-friendly praise & worship music

, puppetry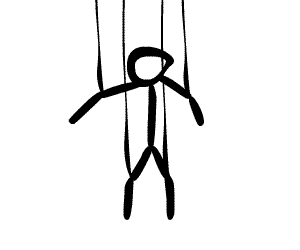 , object lessons

, and kids' sermons.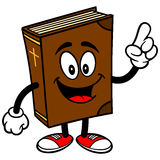 Following this worship time, children move to small groups for follow up activities including Bible memorization and crafts related to the lesson presented.
On months with 5 Sundays, children remain in the adult worship service with their families on the 5th Sunday.
VBS
Vacation Bible School is a big deal at Keystone Church! Keystone workers go "over the top" in setting up an exciting environment for VBS each year, and children ages 4-12 are challenged to know Jesus and walk in obedience to Him
Summer Camps
Keystone Kids ages 7-12 are invited to participate in summer camps. These camp times provide opportunity to grow in their faith as well as build close relationships with church friends.
Seasonal Events
Throughout the year, Keystone Kids enjoy many seasonal events such as holiday parties, musical presentations, Easter Egg Hunts, and Fall Festivals.
Children's Ministry Leaders:
Our Keystone Kids' ministry leaders are Carrie and Kevin Martin. They are surrounded by a team of volunteers that work with our kids throughout the year. Each volunteer serving with children at Keystone Church is committed to helping lead children to become followers of Jesus. For the safety of all our children, all children's workers at Keystone undergo criminal background checks.