JUST FAITH, BROTHERHOOD, AND ENCOURAGEMENT
WE ENJOY OPENING OUR DOORS TO ALL MEN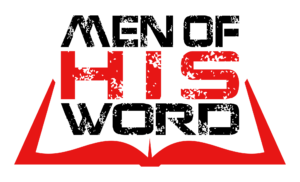 WE ARE A MEN'S MINISTRY MOTIVATED BY OUR LOVE FOR CHRIST AND AN APPETITE TO LEARN HIS WORD. WE BELEIVE THAT THROUGH LEARNING GOD'S WORD, WE CAN EQUIP OURSELVES TO BECOME REAL GODLY MEN IN ALL ASPECTS OF OUR LIVES. WE ARE AVERAGE MEN SEEKING TO ENCOURAGE AND LIFT ONE ANOTHER UP IN OUR DAILY WALK. WE ALL STRUGGLE, BUT WITH GOD'S GRACE AND THE SUPPORT OF OUR MANLY COHORTS, WE CAN ALL BE MEN OF

HIS

WORD!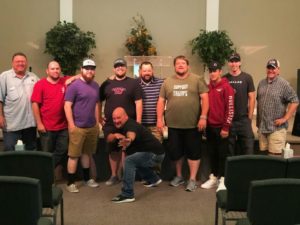 THANK YOU TO EVERYONE WHO HELPED MAKE OUR FIRST YEAR OF MINISTRY EVENTS A SUCCESS!!
OUR 2018 SPEAKER MESSAGES WILL POST SOON
THANK YOU ALL FOR PARTICIPATING IN OUR RECENT MEN'S RETREAT!